Apparently, Ronaldo's Son Is A Messi Fan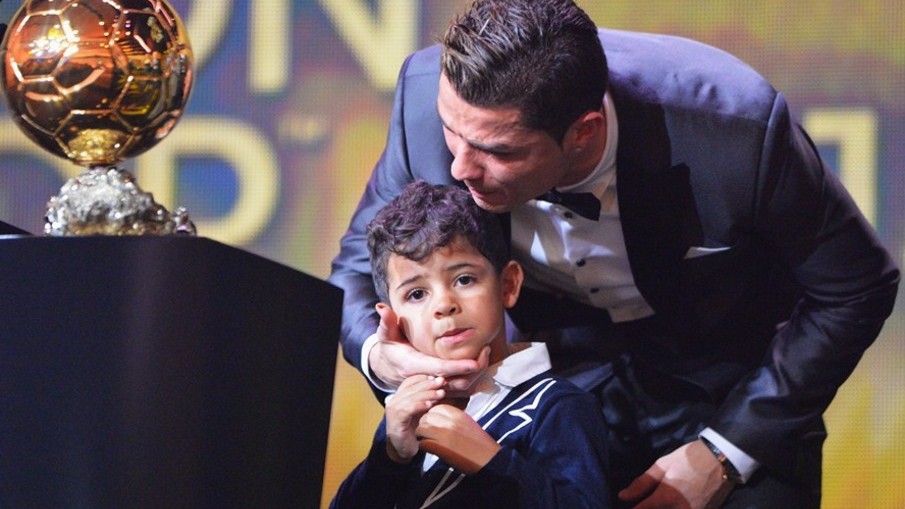 This footage from the after-party of Monday's Ballon d'Or Gala shows Cristiano Ronaldo's son, Cristiano Jr., meeting his father's greatest rival, Lionel Messi. Shy to the point of speechlessness, little CR7 had no response to Messi's "How are you doing?" Cristiano senior waded in, basically telling Messi that his son is a big fan of the Argentine. Sweet stuff.
A day later, the young man crashed his dad's interview in a Superman costume (skip to the 11:20 mark). LOL.