Read Five Big Quotes From Arsène Wenger's Latest Interview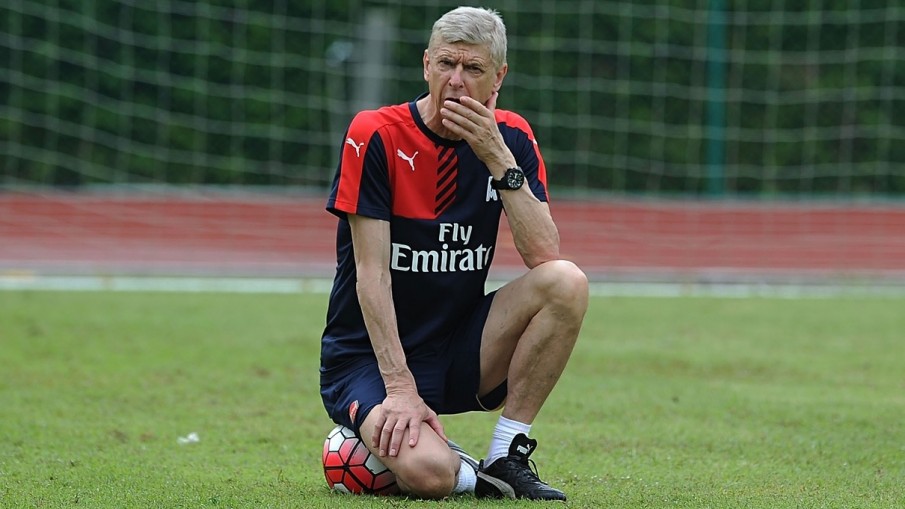 Spoiler: He's not going anywhere any time soon.
After 19 years in charge of Arsenal FC, Arsène Wenger has become a fixture at the North London club—as much of an identifier of The Gunners as their unmistakable single cannon crest. In a recent interview, the 66-year-old Frenchman touched on the never-dying dream of winning the Premier League (again after 11 years), his financial philosophy and #WengerOut retirement. Five of the best quotes from the interview are below.
On being abused at a train station last year:
"You would not necessarily expect people to insult you on the way to the train. It's the way society has gone and you have to go with it. You can take it or not. I can, as well, take a distance from that. I know the same people can be excessive on one side and the other side. That's where experience helps. You have a good assessment of who you are. And you're not influenced by what people say, whether that's on one side too positive and on the other side too negative."
On his commitment:
"I am more committed than ever for that. I just think the number of times you have done it doesn't count. It is how much you love what you do that counts. And the love of what you do is not necessarily diminished by the number of times you've done it. Football is new every day. That's a big quality. It makes you question. Because with every defeat people say, "What is this guy doing?" Every three days you are questioned. You have an exam every three days. You have no way to look back. You have to prepare the next exam and come out of it with success. So it always demands 100% commitment."
On club spending:
"We want to continue to combine stronger financial resources with faith in our philosophy and policy. That means giving chances to young players and building from inside our club with our culture. After, if we can buy the exceptional players, we can compete today. But that will not be the basis of our policy. These are our values and it is our DNA and it's important we keep that."
On winning the league:
"I know where the team can be at the end of the season. Have I got the maximum out of the team or not? That's where experience helps. I know if I could have won the league or not. For example, the year we lost it at Birmingham, we could have won the league in 2008. Last year, no, because after six games we were 11 points behind Chelsea and to catch 11 points back was nearly impossible with the start they made. Stability is undervalued and that is what we want to show. I believe Chelsea has good stability, especially defensively, and they took advantage of it from the start of the season."
On retirement:
"Retirement? Yes, it crosses my mind sometimes but for no longer than five seconds because I panic a little bit. When we played at Man United, he [Alex Ferguson] came to meet me after the game. I said, "Come on, you don't miss it?" He says, "No." He had enough. He goes to every game. But he has horses. I have no horses."
The entire interview is over at The Guardian.