This Is What A Floating Restaurant Looks Like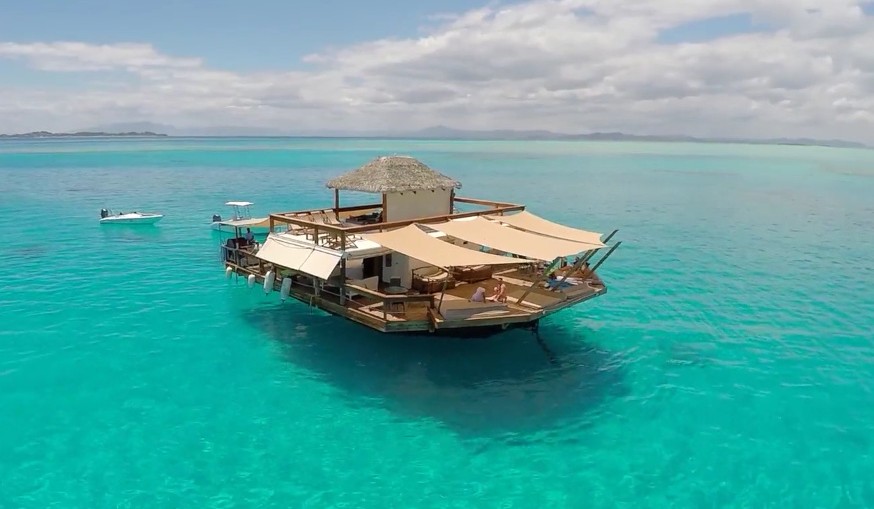 The next level of chilling.
We're wondering what it would feel like to be on Cloud 9, a quaint two-tier floating bar and pizzeria in Fiji. Designed for maximum enjoyment, it has enough space for a hundred people who can get cosy on hanging chairs and reclining day beds. Another experience for your bucket list.