Eminem Reaffirms His Greatness With An Epic Seven-Minute Freestyle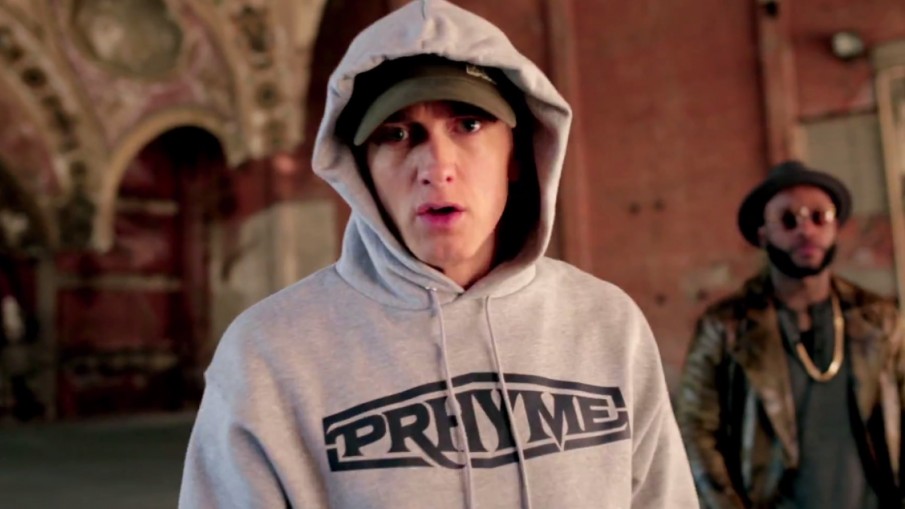 With Shady V, the two-disc album of his greatest hits and new music from other Shady Records artistes, due in twelve days, Eminem once again reminds the world of his unparalleled capacity to spit rhymes like fireballs with a seven-minute freestyle best described as overkill. A part of the recent SHADY CXVPHER show-off, the freestyle puts Em's lyrical ability front and center as the 42-year old delivers punchline after punchline on empty air—there's no instrumental—and name-drops everyone from Britney Spears (yes, again) to Jay Z. Beware, the lyrics are EXPLICIT.
In case you were wondering, that's Slaughterhouse and Bad Meets Evil rapper Royce Da 5'9" in the background. Heck, just watch the entire SHADY CXVPHER below.