Next Big Sound: Meet Fefe, The Future Of Nigerian R&B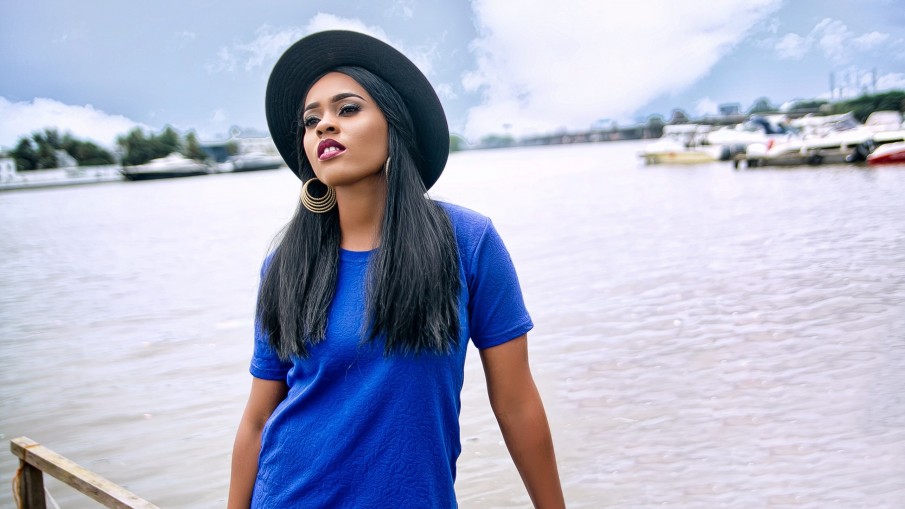 We first heard of Fefe (real name Efenema Olori) via Aura, her upbeat, DJ Klem-produced 2013 single. Channeling several hip hop and R&B influences, Fefe's vocal stylings stand out in the crowd of 'new school' Nigerian artistes. The singer has come a long way since she debuted, releasing more well-received singles, signing to Rebel Planet Management and prepping her soon-to-be-released EP, Mixed Feelings. We talked to her about her idols, her favourite producer and Nigerian music.
How did you get into music?
I discovered my interest in music quite early. Growing up, my older siblings listened to the radio and they watched a lot of music videos. Since I was one of the little ones, I always listened to and watched whatever was on. We also had a keyboard and I loved to play with it. I wound up in music groups in my church and school. And I'm here now, making music professionally.
Who are your music idols?
There are a lot of people I look up to. There's just so much talent and inspiration out there. I love Aaliyah for her style, Rihanna for her attitude and Brandy for her sound.
What's your songwriting process?
I like to take my time when I'm writing my lyrics. I want my songs to stand the test of time.
Do you have a favourite producer?
Yes. Timbaland. In Nigeria? Definitely Don Jazzy.
Which artistes would you love to collaborate with in the future?
Chris Brown, Tiwa Savage, Brandy and Don Jazzy.
What are you listening to these days?
I listen to R&B a lot because that's the sound I first fell in love, but I also listen to other things that sound good.
What's your opinion of Nigerian music?
Nigerian music is still growing. It has become profitable. I think its safe to say we are getting better. Our sound and production has improved over the years.
Are you looking to do other things besides music?
Yes, I have considered branching into other areas in the near future. Right now, I'm giving music my undivided attention.
What's the one thing that has helped you grow as a musician?
Patience, with myself. My mistakes motivate me to work harder.
Fefe's debut EP, Mixed Feelings, will be out soon.