From Chelsea to Manchester! Mourinho settles in as new 'Red Devils' Manager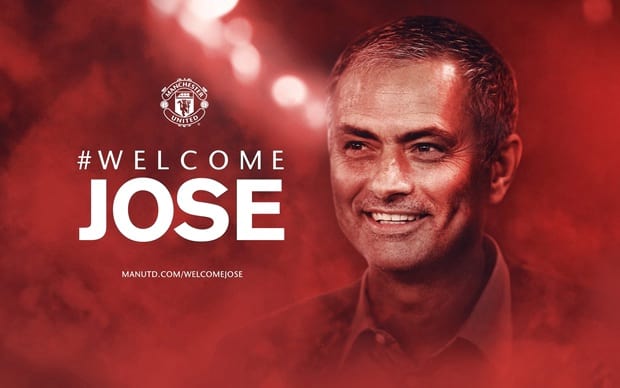 Portuguese coach Jose Mourinho was on May 27, 2016 appointed as the new manager of English football club Manchester United
Portuguese coach Jose Mourinho was on May 27, 2016 appointed as the new manager of English football club Manchester United for a period of 3 years. This contract believed to be worth 15million pounds a year was signed and sealed after Manchester United won the FA Cup title under now former manager Loius Van Gaal.
Although Van Gaal's first season as manager saw United qualify for the Champions League, his second season saw United fall out of the same tournament, leaving United falling behind in the title race for the third consecutive season, finishing in 5th place, in spite of several expensive signings during his tenure.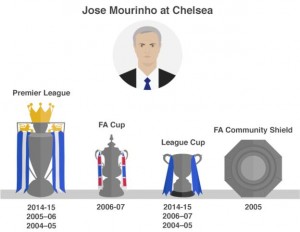 Although he signed a new four-year contract with Chelsea in 2015, Chelsea's season did not soar on to great heights as planned. At the turn of the year, Chelsea announced that they had parted ways with Mourinho 'by mutual consent'.
In the past, 53-year old Mourinho has coached other major leagues such as Inter Milan, Real Madrid and Chelsea. Mourinho, popularly nicknamed 'The Special One' was reported to have been moved to Manchester United to return the club to its glory day as the last seasons had been underwhelming.
He has won eight league titles in four different countries now calls Old Trafford home with hopes of restoring Manchester United to its former glory.
Will Mourinho's move to Manchester United be a success?