How To Score An Insulting Goal And Make Enemies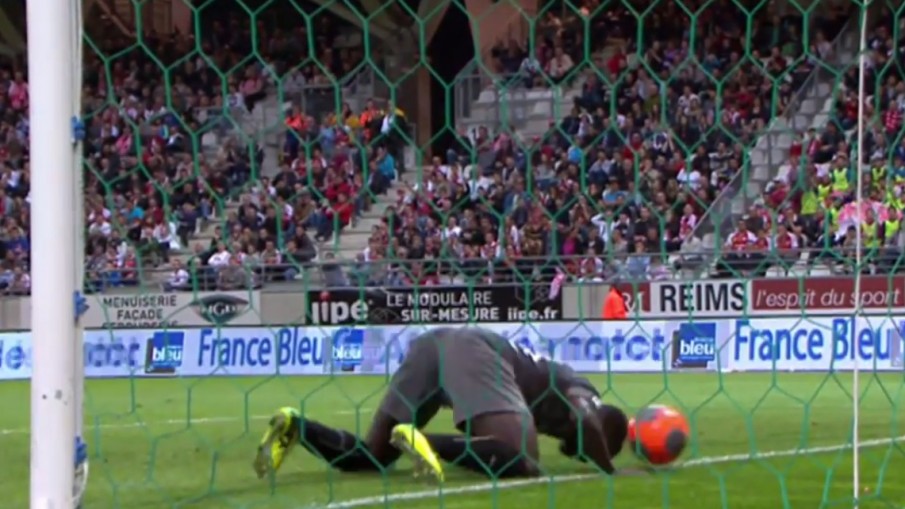 It wasn't necessary at all.
Last Thursday in a French league game between rival clubs Rennes and Riem, Rennes attacker Paul-Georges Ntep got on the end of a headed pass, drove the ball past a Riem defender and the outrushing goalkeeper, then stopped in front of the open goal with some time on his hands. What he did next was unnecessary and very painful to watch.