This Is The Lexus Hoverboard In Action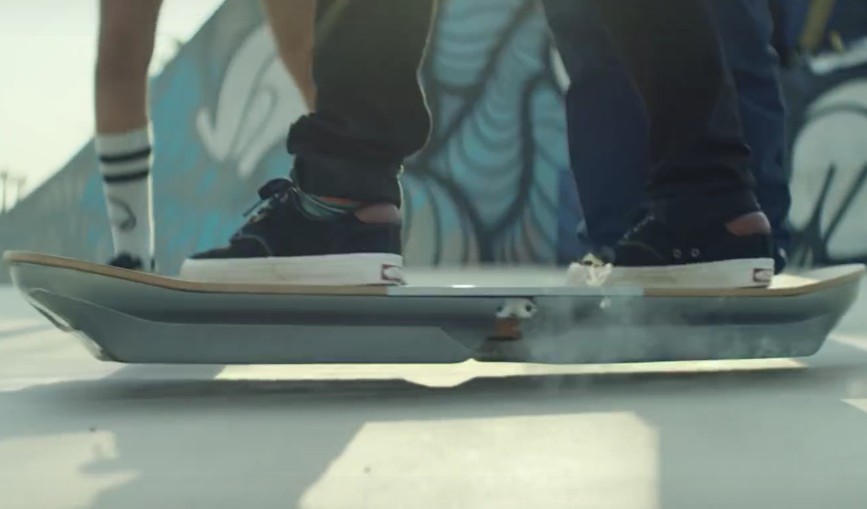 Five things you need to know about the experimental hoverboard designed by Toyota-owned automobile company Lexus:
1. It's made from bamboo and carbon fiber and it weighs a little over 11kg.
2. The steam you'll see coming out of the sides of the board is liquid nitrogen (more below).
3. How does it levitate? Magnets and superconductors (cooled to -293ºF with liquid nitrogen).
4. It won't work on non-metallic surfaces.
5. You can't buy it. Not yet anyway.
Watch professional skateboarder Ross McGouran take the hoverboard for a spin around a specially-built skate park in this video.
Still curious? Learn how the concept came to life below.