Meet Saheela Ibraheem, A 19-Year-Old Nigerian Harvard Student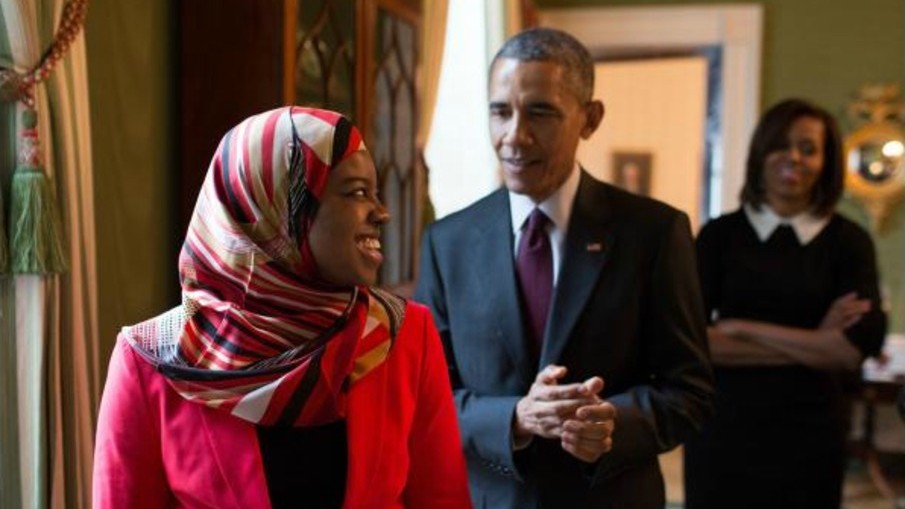 "Anyone who's motivated can work wonders."
Call her a prodigy, a genius or a superstar, one thing's for sure: Saheela Ibraheem is no ordinary teenager. Accepted into Harvard University's Department of Neurobiology at age 15, Saheela is currently ranked 21st on The Best Schools' list of the world's smartest teenagers. Fluent in four languages (including Latin and Yoruba), the 19-year-old skipped several classes in secondary school because of her precociousness: she was always several steps ahead of her peers. Saheela's brilliance extended beyond the classroom: she sang in the school choir, played the trombone, was a defender for the school soccer team, was on the swim team and headed the school's investment club. Talk about an all-rounder.
With a SAT score of 2,340, Saheela applied to fourteen universities in 2011, gaining admission into thirteen of them (Stanford, MIT and Cornell included). She decided on Harvard, choosing to study neurobiology with the intention of becoming a research scientist who studies the brain. Still, Saheela is modest about her achievements and believes that with effort and the right kind of support, anyone can achieve greatness. "I try my best in everything I do," she said. "Anyone who's motivated can work wonders."
Saheela recently introduced US President Barack Obama and his wife Michelle at a Black History Month event which held in the Green Room of the White House. Acknowledging her exceptional nature, Obama said, "We are so proud of your accomplishments and all that lies ahead of you, and you reflect our history. Young people like this inspire our future." Watch a video from the event below.