Here's That "Disrespectful" Messi Penalty Pass Again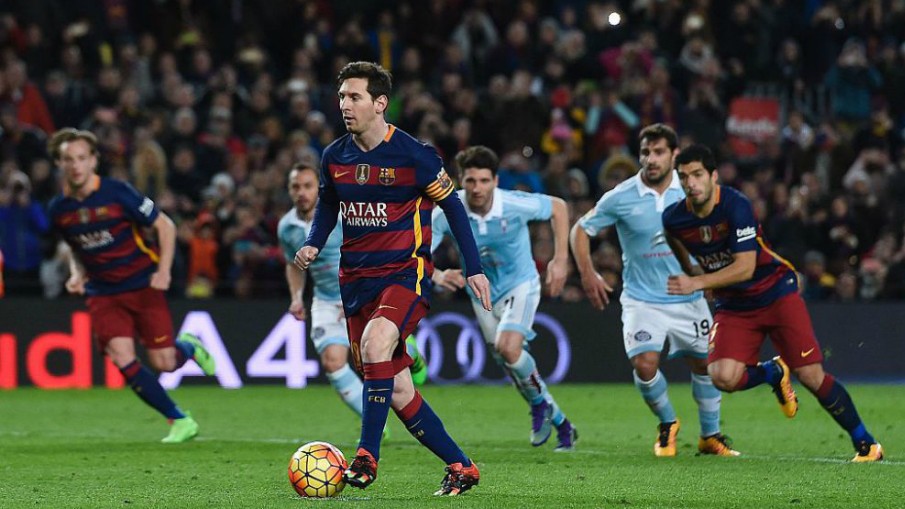 We like it a little too much.
With Barcelona leading Celta Vigo 3-1 at the Camp Nou, Messi steps up to take a penalty.  Now, the man is just a goal shy of 300 La Liga goals, but instead of taking his chance, he passes from the spot.
Yup, he passes.
To Suárez.
From the penalty spot.
And Suárez has the audacity to score (and complete his hat-trick).
Some people say the move was disrespectful to Celta Vigo.
We're not one of them.
We love showmanship in football.