Rewind: Watch Highlights Of Brazil v Nigeria At The U-17 World Cup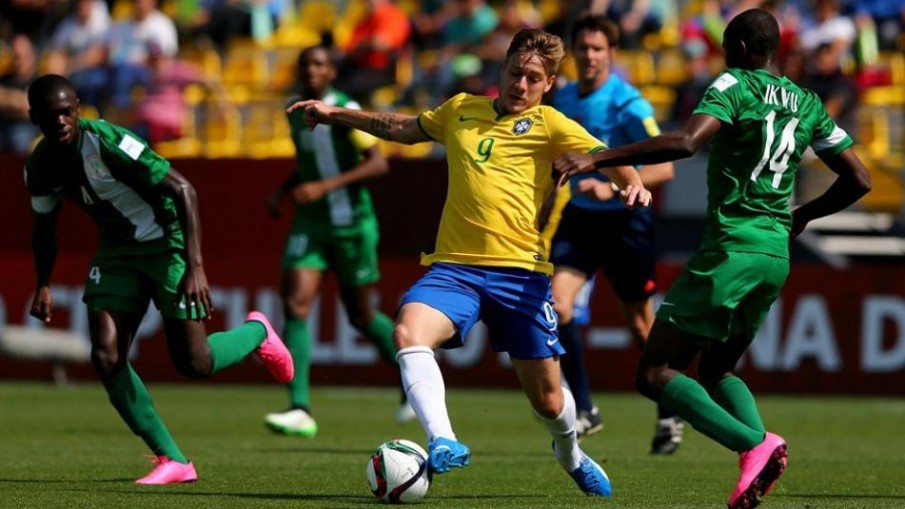 The Golden Eaglets steamrolled their way into the semifinals of the U-17 World Cup on Sunday with a 3-0 win over Brazil in what was a lively encounter at Chile's Estadio Sausalito.
The tournament's leading scorer, Victor Osimhen, put Nigeria ahead in the 29th minute via a deflected header—his eight goal in five games. Goals from Kingsley Michael and Udochukwu Anumudu followed in quick succession to triple the lead in the first half. Brazil came close to scoring more than once, but the Eaglets held on to record an emphatic win and will battle old foes Mexico in Thursday's semifinals. Watch highlights below.