NYSC Essentials: 20 Things That Should Be In Your Luggage For Camp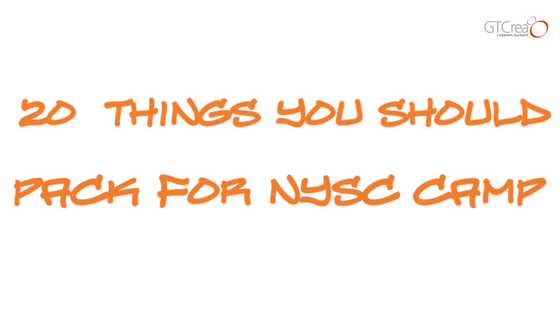 As the 2017 Batch A get ready to go for NYSC camp, here are a list of important things that should be in your luggage.
NYSC season is here again!
As a bonafide Nigerian citizen, one thing you know for sure after completing your university education is that you are expected to serve the country by going for the National Youth Service Corp programme.
A few days ago, the official NYSC posting for Batch A went out, sealing the fate of millions of Nigerians, sending them far and wide.The Orientation Camp will  last from Tuesday, 23rd May to Monday, 12th June, 2017 nationwide.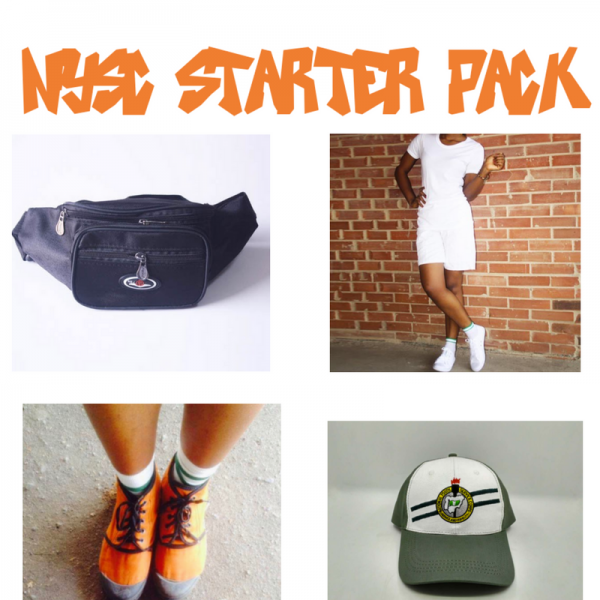 Here Are NYSC Camp items you must absolutely take with you.
The essentials are: your Call-up letter, Statement of Result/transcript, First degree certificates, School ID card, Passport photographs. Have about 5 photocopies of each
Mosquito Net
Bed Sheet
The camp will provide you with white T-shirts and shorts but it's a life saver if you go with yours; enough to last you 3 weeks at orientation camp.
White socks (about 5 pairs)
White tennis shoes
Buckets
Antiseptic soap bars, liquids and hand sanitizers, detergent.
Toiletries : Toothbrush, mouth wash, toothpaste, combs, sponge, towel, body spray
Sport undergarments ; because camp involves a lot of physical activities
Sunglasses and umbrellas… because come rain, come shine…
For leisure you might want to pack a few novels
Dry food stuff like margarine, beverage, milk, cookies, candy
Flip Flops (rubber slippers)
Padlocks are A MAJOR KEY!
It's also a good idea to go with your own eating utensils: spoons, plates, bowls, cups. Forks and knives are not allowed for obvious reasons.
Torch lights
Handkerchieves or face towels because YOU WILL SWEAT!
The best way to keep all your belongings safe is to go to camp with a fanny pack (waist pouch)
Most importantly, MONEY!
You can reach out to NYSC via their official social media handles: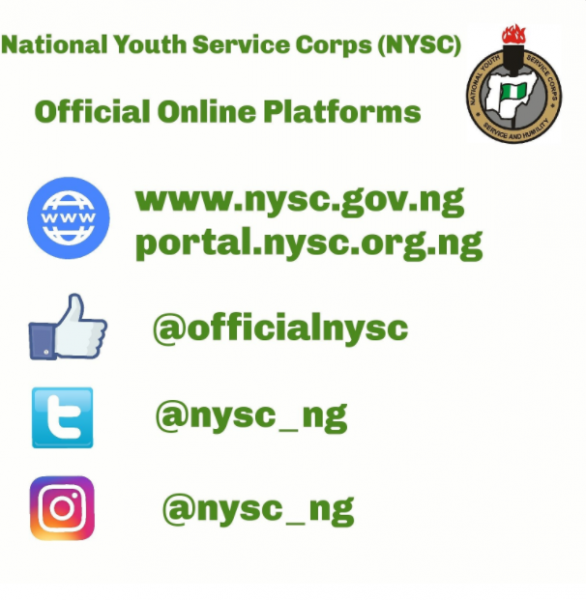 We wish you a safe journey as you head out to your NYSC orientation camps and have a great time in camp.