Snaps: Ice Prince + Sean Tizzle + DJ Cuppy At The GTEasy Savers Show
GTEasy Savers, GTBank and Etisalat's cool new account for mobile phones was premiered yesterday at the University of Abuja and the University of Lagos simultaneously. The show at UNIABUJA featured Ice Prince, Sean Tizzle and DJ Cuppy in concert, while the one at UNILAG starred the triple threat of Olamide, Orezi and Lil Kesh. See photos from the Abuja event below.
GTEasy Savers Premiere At UNIABUJA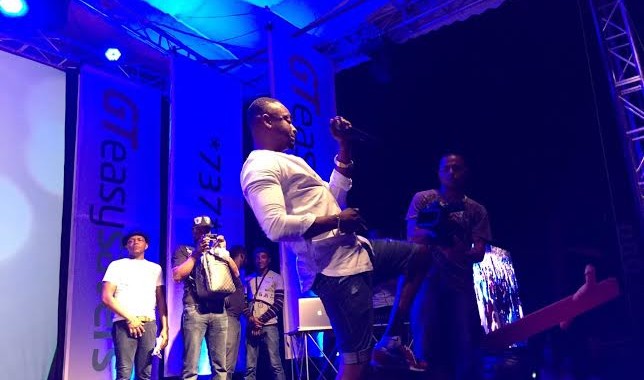 Open Gallery
GTEasy Savers works on ANY phone with an active Etisalat SIM. Sign up for the account is a no-brainer: it doesn't require Internet data and you'll get bonuses on airtime recharge along with an unusually high interest rate of 3.9%. Dial  *737*0# on your Etisalat line to begin. If you need further convincing, click here.