Rewind: Last Weekend In European Football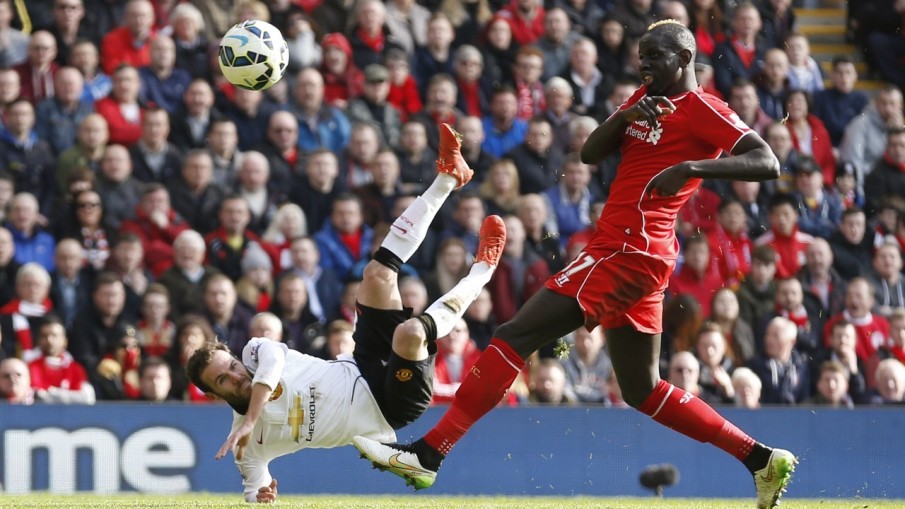 The shameful and the spectacular.
In England, Manchester United's apparent revival continued on Saturday with a precious 2-1 away win at Liverpool. 2,000 kilometers from Anfield, Barcelona notched a 2-1 home win over archrivals Real Madrid in the El Clásico thanks to a vital Luis Suárez goal. And right in their own backyard, the hitherto invincible Bayern Munich machine lost 0-2 to an inspired Borussia Mönchengladbach team. We've got a number of great action moments for you below.
1. Blind embarrasses Emre Can (from Liverpool vs Man United)
2. No time (from Hull City vs Chelsea)
3. 1, 2, 3, COURTOIS! (From Hull City vs Chelsea)
4. Cocky brilliance (from Norwich City vs Nottingham Forest)
5. What a goal! (From Bournemouth vs Middlesbrough)
6. Bang, bang, Aubameyang (from Hannover 96 vs Dortmund)
7. Messi messes up Toni Kroos (from Barcelona vs Real Madrid)