Best New Track: M.I. Abaga x KhaliGraph Jones – Black Bill Gates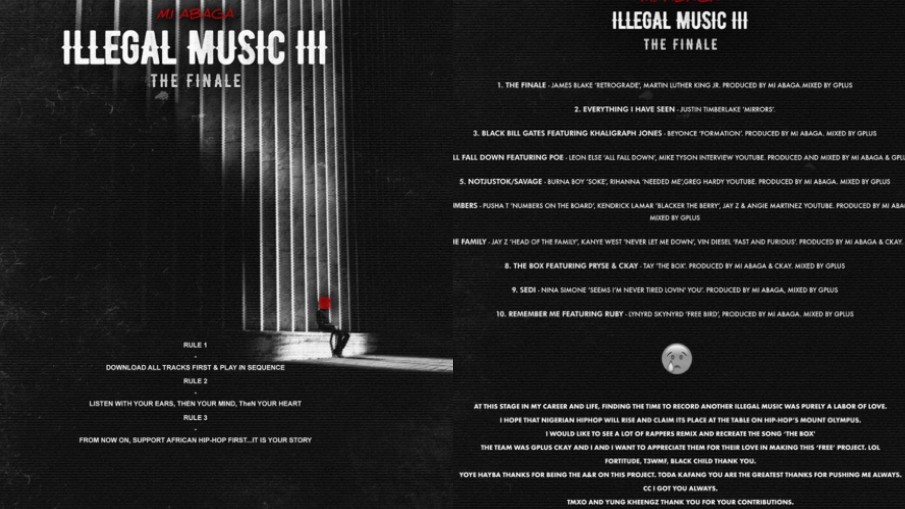 Off M.I.'s impressive Illegal Music 3 (The Finale) mixtape released earlier this week, Black Bill Gates (which samples and takes its title from Beyoncé's Formation) is a standout bragfest featuring an excellent guest verse by rapper KhaliGraph Jones. No other track epitomises the audacious nature of the project better. Stream Black Bill Gates below and download the entire mixtape here.
Note: Explicit lyrics.