#BestNewTrack: When Pharrell Williams Met Fela Kuti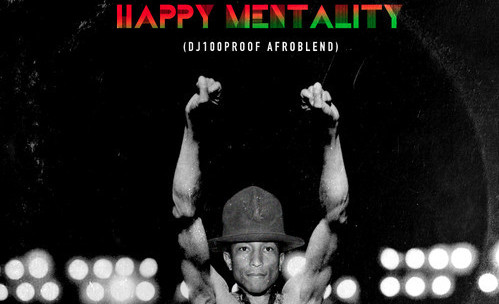 This mashup of Fela Kuti's 'Colonial Mentality' and Pharrell Williams' 'Happy' is impossible to ignore.
In what we like to think was a moment of amazing craziness, Seattle-based mixologist dj100proof was inspired to chop up Fela Kuti's 1977 jam, Colonial Mentality and mash that song's classic Afrobeat instrumental with Pharrell Williams' slowed down vocals from everyone's favourite hit, Happy. He calls the final product Happy Mentality, we call it audio transcendence. Stream/download the mashup below.