This Crazy Bed Will Never Let You Oversleep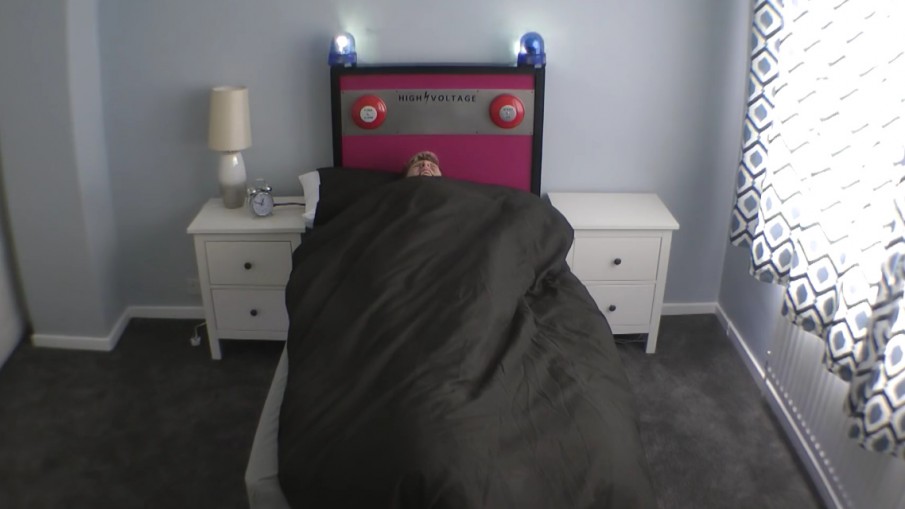 Desperate times call for desperate measures.
Facts only:
1. The snooze button is not your friend (think of all the classes you've missed because you snoozed your alarm clock).
2. It can be really hard to wake up early on some mornings. Okay, most mornings.
3. People can't be trusted to wake you up because, well, they are people.
4. Alarms are a nuisance (hence the snooze button).
So how can one wake up on time, every time?
Say hello to the ejector bed.
Built in about two weeks by boisterous British inventor Colin Furze of weaponised three-wheeler fame, the crazy contraption is designed to literally eject you from your bed.
How?
Accompanied by flashing lights and deafening blasts from air horns, the bed pushes itself almost upright with piston pumps when an alarm clock goes off. Have you ever tried sleeping on a vertical bed? Seriously.
It's extreme and probably unavailable for purchase, but brilliance is brilliance. *cue applause*