Inside The World's Most Ambitious Supersonic Car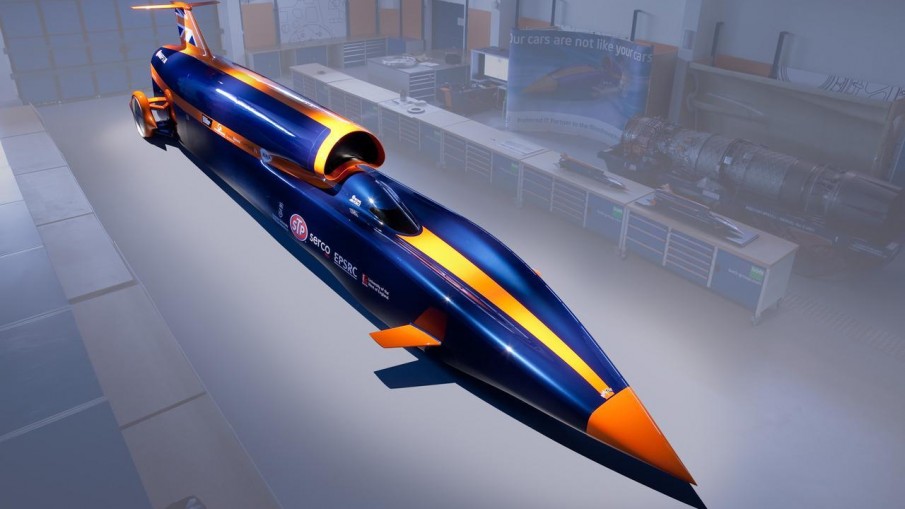 Crazy doesn't even begin to describe it.
Meet the Bloodhound SSC (short for 'supersonic car'), a vehicle designed to set a new land speed record of 1,609 km/h (1000 mph). The current record of 1,228 km/h (763 mph) was set by British Royal Air Force pilot Andy Green in the Bloodhound's predecessor, the Thrust SSC, in 1997. Green is again the driver this time around.
Powered by a rocket, a jet engine and a petrol engine in combination, the Bloodhound SSC will generate power equivalent to one hundred and eighty F1 cars. As the car accelerates to the target speed in 42 seconds, a force two-and-a-half times Green's body weight will be exerted on him accompanied by a rush of blood to his head. Considering the apparent risk involved, Green looks quite calm as he shows off his "1,000 mph office" in the video below.
To learn more about the Bloodhound SSC, head to the project's YouTube channel.