Meet Jamiu Hassan, Winner Of The 2015 GTCrea8 Mini Cooper Giveaway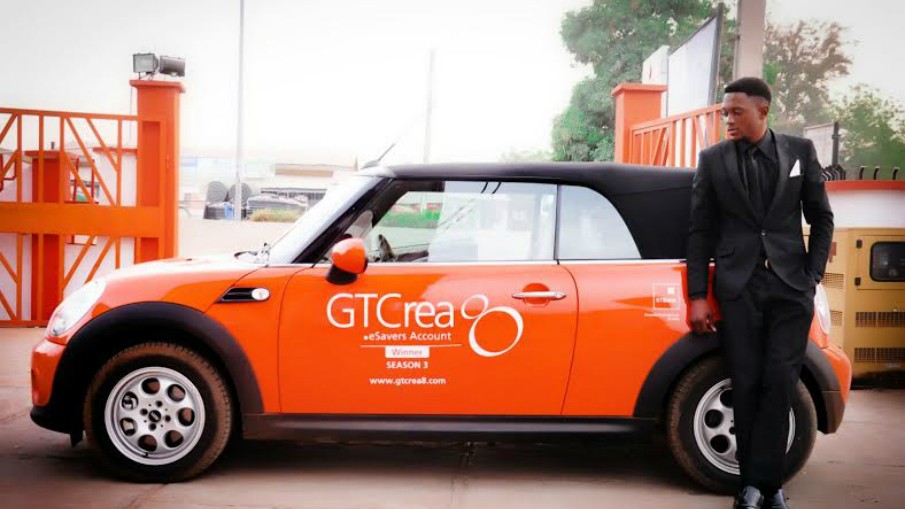 One step toward a better life.
How much difference can a car make in the life of a student who did not previously own one? We recently interviewed Jamiu Hassan, the winner of our third Mini Cooper giveaway who received his gleaming prize last December.
Tell us about yourself.
My name is Olawale Jamiu Hassan. I'm from Ilorin and I live in Ilorin. I come from a family of four. I am a final year student studying Banking and Finance at the Kwara State University. I have done some modelling in the past. I don't have many hobbies, but I love solving problems and that has led to me developing a couple of business ventures. One of them is called iChoppy, a startup built around a food app for students.
How did you learn about the GTCrea8 e-Savers account?
I had learned about the GTCrea8 eSavers account from newspapers and online, but I wasn't really interested until I went to the bank to get help with shopping online. While I was there, I was given detailed information about the account.
Has owning the account been useful?
My GTCrea8 account has come in handy many times. Fashion and style have been my tools to get people to listen to what I have to say. And since I do most of my fashion shopping is online, my GTCrea8 account makes buying things on the Internet very easy.
How did you feel when we called on the morning of December 10, 2015 to let you know you had won a new Mini Cooper?
No words can explain the joy I felt. I was overwhelmed by the news and I am very grateful to God for granting me this favour.
How has winning the car helped you?
Like I said earlier, I love solving problems, and that has helped me develop a strong business sense. The car has reduced the stress of hopping from bike to bike around Ilorin with my business partners in the search for collaborators and sponsors for our initiative. My startup, iChoppy, understands the value of GTBank's interest in making the lives of students better, since the app we developed is aimed at solving the problem of feeding on campuses. I hope that collaborating with the bank in the future will make even more lives better. Thank you, GTBank.