Student Stories: Meet LAUTECH's Young Entrepreneurs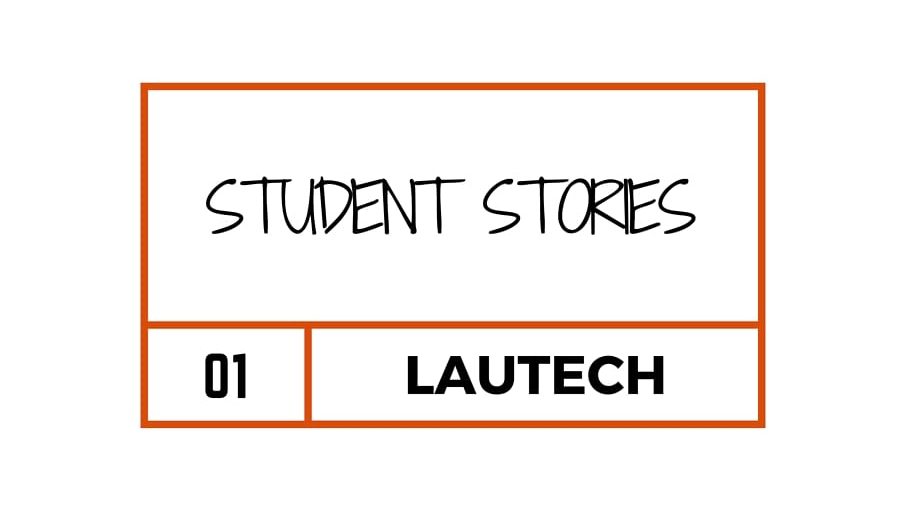 They're balancing school and business.
We're excited to introduce Student Stories, a series that spotlights students doing well in and out of the classroom across Nigeria. This first installment features students of Ladoke Akintola University of Technology (LAUTECH), Ogbomosho who run their own businesses while working hard to make good grades. These enterprising students are proof that if you're focused, schooling won't stop you from being an entrepreneur.
Currently in his fifth year of school, Adewole Moses is almost a biochemist. He also sells and repairs computers and phones in his shop, Zion Computer World, which he has owned for two years. The 23-year-old wants to work at a food or beverage company after graduation, but he'll also love to expand his business.
He's been studying Transport Management & Aviation for almost five years and he has owned an art shop, Ray Arts, for almost two. Aged 23 and driven by the belief that his art can make the world more beautiful, Raymond Kayode is chasing two dreams: to get a transport job that pays well and to open a large art gallery.
A fifth-year student studying Animal Production & Health, 22-year-old Taiwo Aramide Oluwatoyosi's love for making people beautiful led her to open De Klassic Cosmetics, a body and beauty shop two years ago.
Odeniru Abiodun Abidemi makes up for the limited financial support from his large family by cutting hair. The third-year student of Transport Management opened a barbershop recently, but he wants to work in the Nigeria Customs Service after school.
Akintola Bukola flipped the script, enrolling in LAUTECH's department of Computer Science and Engineering three years after he started Mercy Arts Gallery. The 30-year-old student won't be using his degree after graduation as he intends to stay in the arts business.
A popular hair stylist in LAUTECH, Taiwo Afolabi has run her own salon for six years and has a great reputation on campus. She's also studying Accounting.
Another student of Transport Management, Oguntimehin Kikelomo Olamide is also a part-time tailor whose sewing skills help her pay her tuition and accommodation fees.