Listed: The Best Places Nigerian Students Can Find Scholarships Online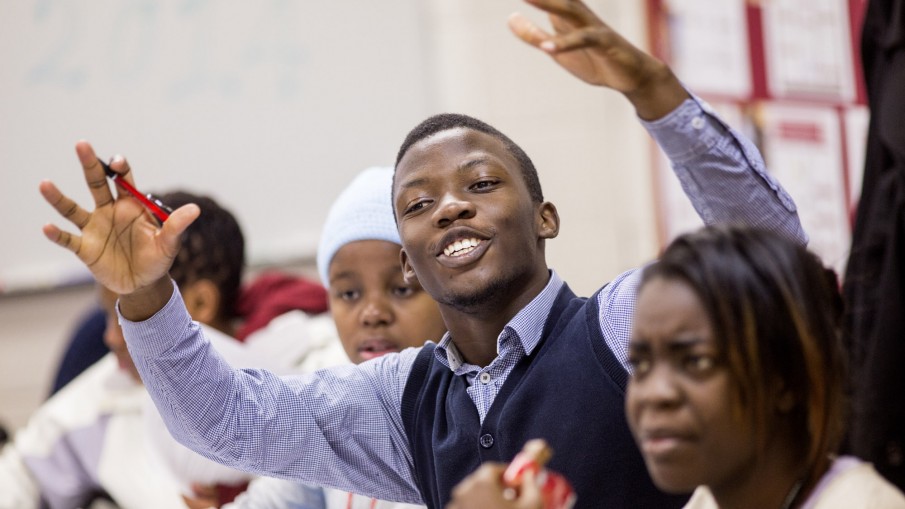 It's one thing to have what it takes to be admitted into a foreign university with a solid reputation, and another thing to have the funds to attend. Every now and then, a variety of organisations and governments offer scholarships and financial aid to African students who are outstanding in some way or the other but cannot afford to pay tuition. Because most people don't know how to find these opportunities, we have scoured the Internet for websites that list scholarships regularly. Here are four of the best.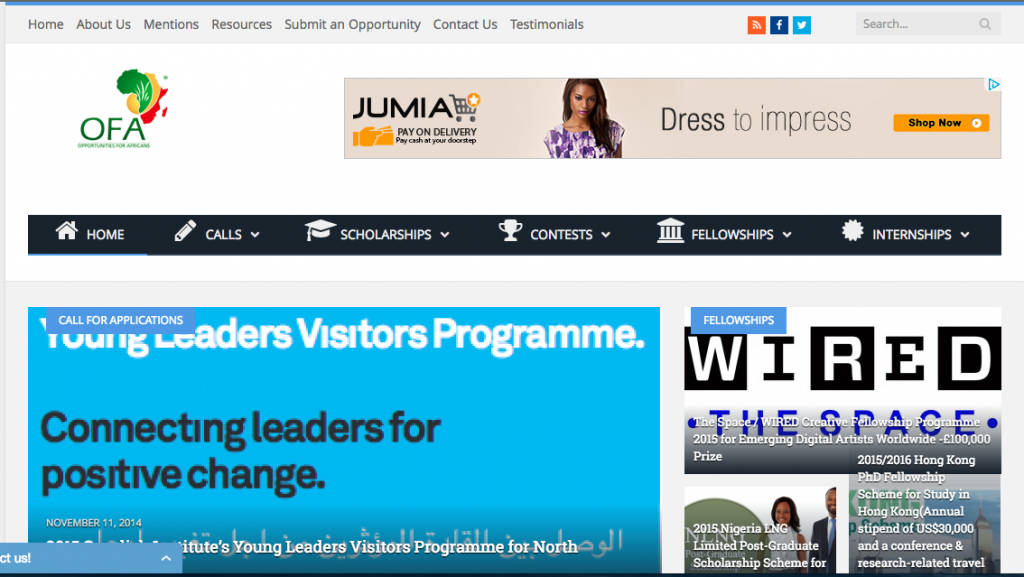 Neat, well-organised and remarkably up to date, you'll be hard pressed to find any scholarship listing website on the level of Opportunities For Africans. And it offers much more than scholarships, listing calls for papers, grants and internship openings across the world regularly.
2. Scholarships For Development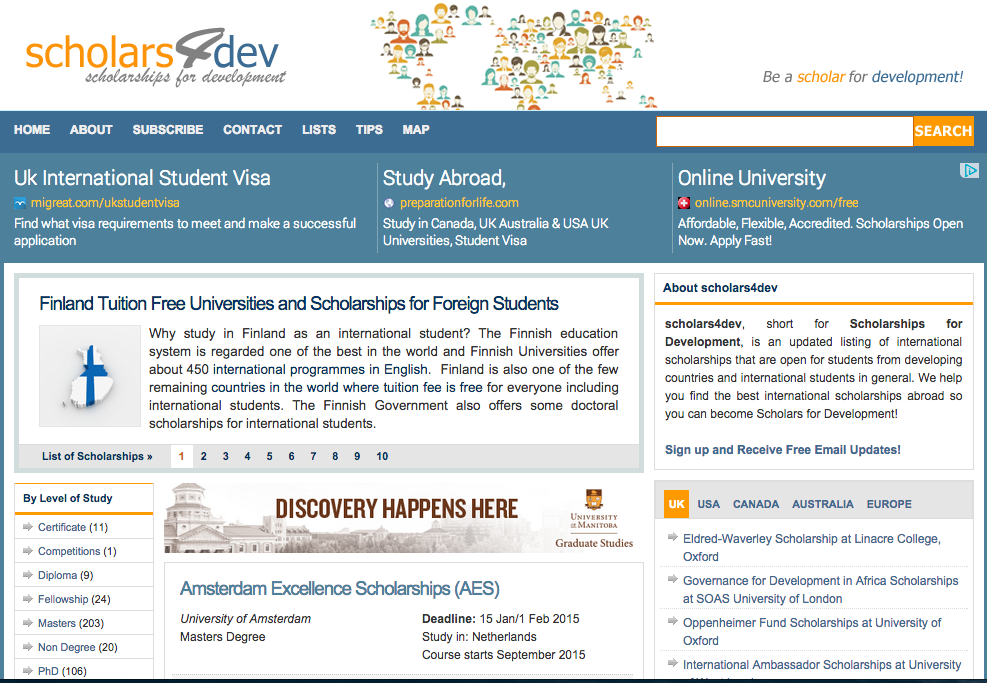 Scholarships For Development (stylised as Scholars4Dev) is an exhaustive listing of scholarships with an incredibly detailed classification system and special lists that'll get you what you want faster than any other website can.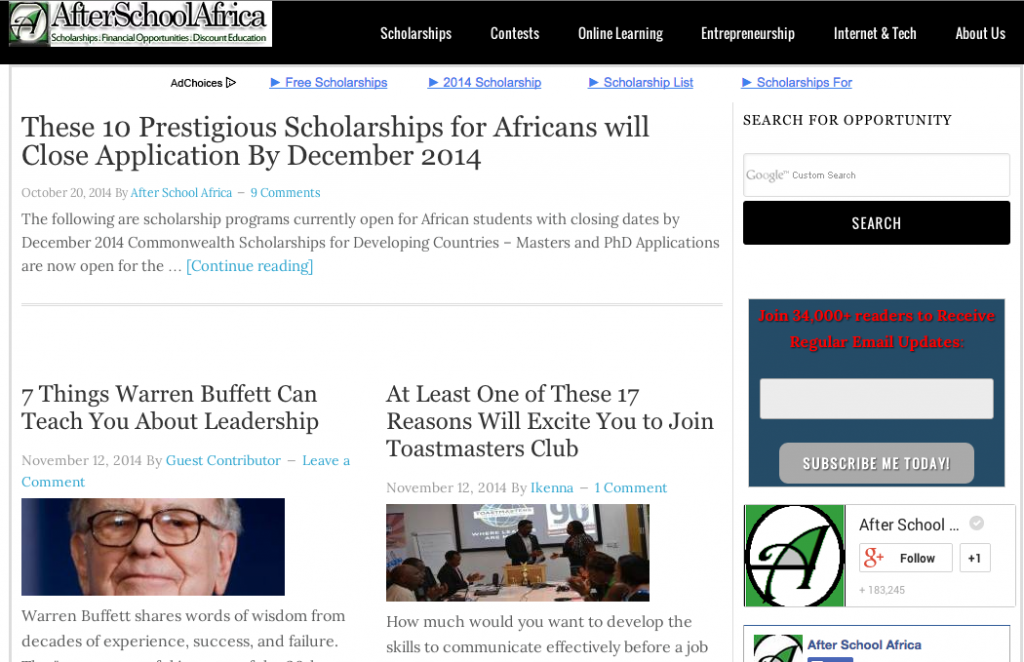 After School Africa publishes information about scholarships, financial aid, awards, competitions and entrepreneurship. Although it is not visually impressive, the website boasts of over 2 million annual visits, a figure that no doubt stems from its undeniable value as an educational resource.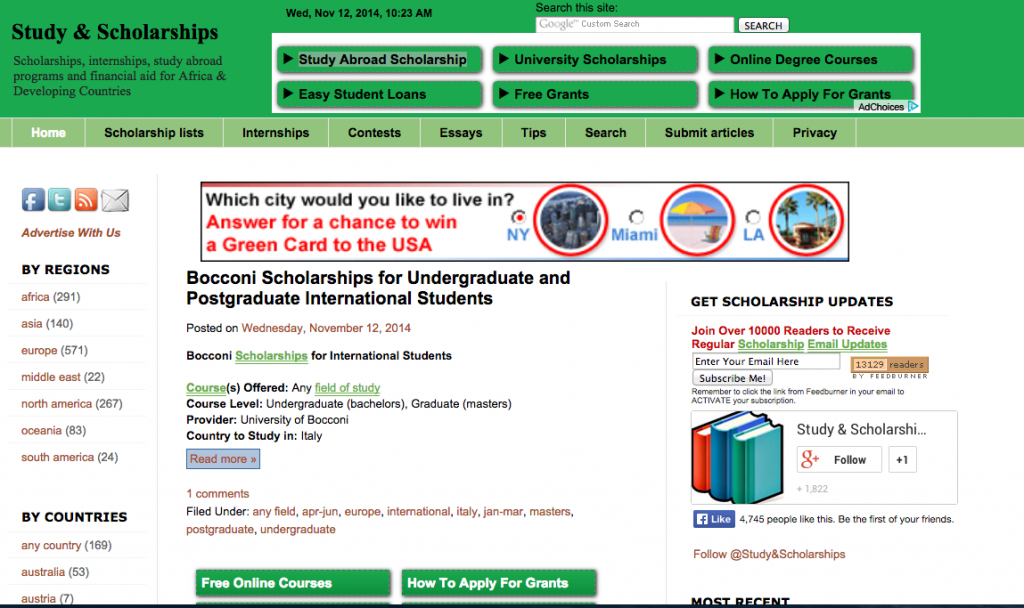 A little on the ugly side, Study & Scholarships is nonetheless useful in that it does what it says it does quite well. Scholarships on the website are categorised by region, country and level. Look out for the numerous blinking adverts, they'll lead you astray.