#MusicMonday: 6 New Nigerian Songs You Must Download Today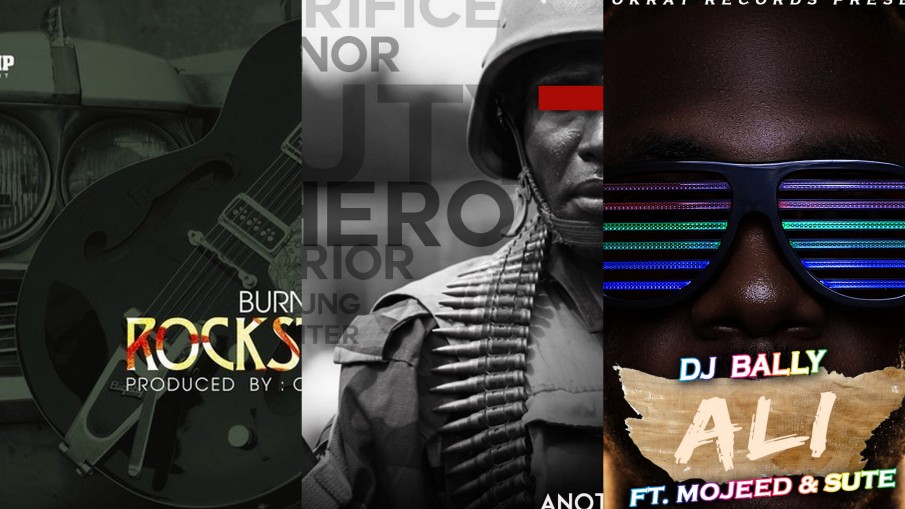 Fresh sounds for a fresh week, and this week's picks are the best we've heard in a while. From a rework of an Orlando Julius classic to M.I. Abaga's refreshingly good salute to Nigerian soldiers, these songs are worth several listens. No kidding. Start right below.
1. Orlando Julius — Ololufe (Urban Mix) [Feat. Seyi Shay]
A beloved throwback gets a refresh courtesy of Jay Sleek's eminent production and Seyi Shay's potent vocals. The Orlando magic is intact, thankfully.
2. DJ Bally — Ali (Feat. Mojeed & Sute) [EXPLICIT]
Aristokrat Records mixologist DJ Bally's first foray into production is this hip hop track that samples a Muhammad Ali speech and features strong verses from two rappers to watch this year — Mojeed and Sute.
3. F Major — Pagege
Increase the tempo of Q-Dot's 2014 hit, Ibadan, switch the dialect to the Ekiti version of Yoruba and you'll have something remarkably close to F Major's sophomore single, Pagege. It's brilliant, and that's an understatement.
4. Lola Rae — You Know What My Name Is
Apparently, an eighteen-month break from music has left Lola Rae needing to reintroduce herself. You Know What My Name Is may be quite a mouthful for a song title, but the track doesn't disappoint and that's all that matters. Lola is back.
5. Burna Boy — Rockstar [EXPLICIT]

There's been a bit of drama around this track, something about a leak. And understandably too: the Chopstix production is as delightful as anything Burna Boy has put his trademark vocals on since 2012's Like To Party.
6. M.I. Abaga — Another Man
At his best, M.I. is an introspective lyricist whose music is conscious and relatable. He's at his best on Another Man.