#MusicMondays: Five New Tracks To Light Up Your Week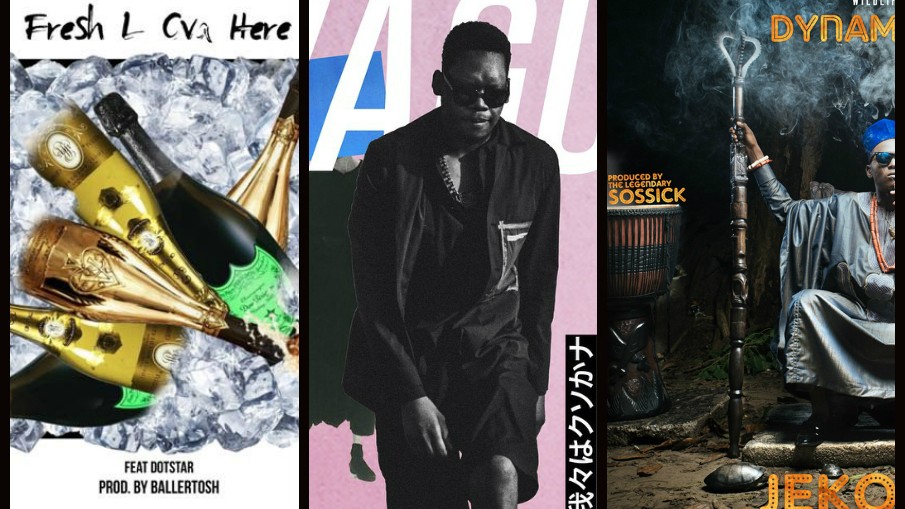 We're sort of partial to Flavour's massive collaboration with voguish rappers Phyno and M.I., but there are four other really good songs to download below. Get them all.
1. Ajebutter22 — Swagu
Stepping away from his mid-tempo signature style, feel-good rapper Ajebutter22 experiments with a new, more electronic sound. Glitch pop.
2. Criss Waddle — Real Bad Man (Feat. Sarkodie & Mugeez)
Refuse To Be Broke signee Criss Waddle hooks up with labelmate Mugeez and inescapable lyrical heavyweight Sarkodie for a potent all-Ghanaian three-way. Too many words and then some.
3. Fresh L — Ova Here (Feat. Dotstar)
Lagos hip hop collective DRB-Lasgidi has been quiet for a while with its members—Boj, Fresh L and TeeZee—seemingly charting independent courses in their music careers. And Fresh L's official first single, a club-ready hookup with fledgling UK rapper Dotstar, seemingly affirms the group's untogetherness… for now.
4. Dynamyt — Jekomo
Fresh-faced singer Dynamyt leaves the mellow ambiance of his barely two-week old single I Remember (which we really like) for a more upbeat and commercial sonic environment engineered by hit maker Sossick. Chalk it up to popular demand.
5. Flavour — Wiser (Feat. Phyno & M.I.)
Off his new album, Thankful, the inimitable Flavour turns down in a great way with two of Nigeria's most acclaimed rappers on an alternative ballad that thrives on its soulful instrumental and a brilliant mix of Igbo and English lyricism. About M.I.'s verse? Listen already.