Rewind: The Trials Of Cristiano Ronaldo (Photos & GIF)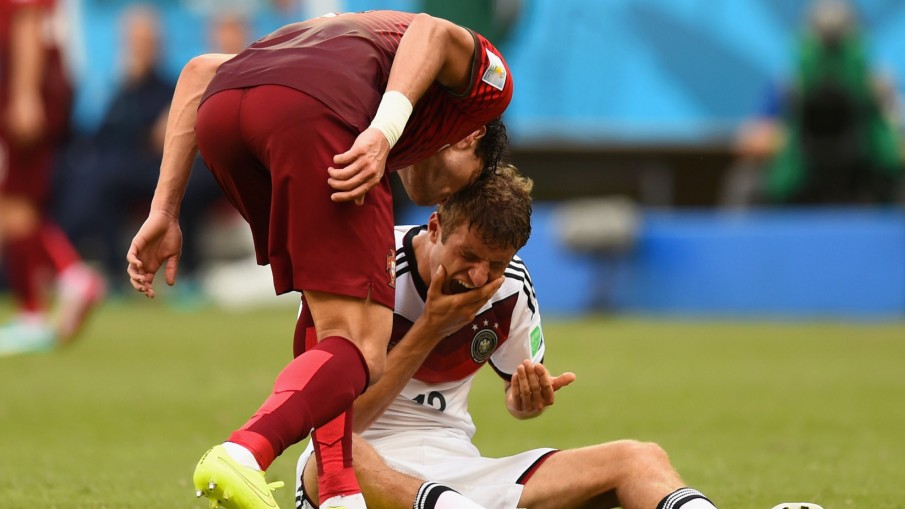 This is what happens when you think too much of yourself.
Portugal's World Cup Group G game against Germany yesterday was supposed to be a close-fought encounter. Both teams feature remarkably talented players, with the Portuguese boasting of Cristiano Ronaldo— probably the best player in the world going into Brazil 2014. But that's all on paper, and things on the pitch always turn out however they like.
Pepe got sent off for the stupid move pictured above, Portugal imploded, final score: 4-0 to Germany. And of course, no one was more sore than the overdramatic Ronaldo. Take the visual trip below.
1. Just look at him coming out of the dressing room, look at all that joy.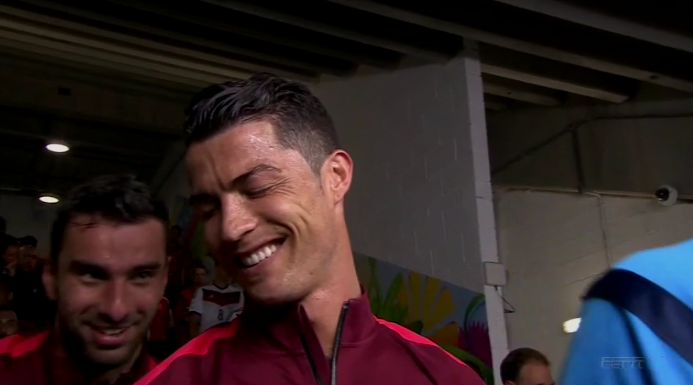 2.  Germany goes three goals ahead and this face 'happens'.
3. And then this moment that captures all his frustration.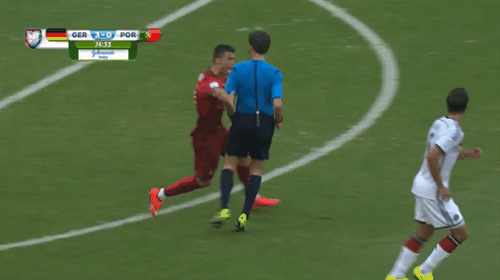 Tragic.