Rewind: Watch Ronaldo's Ridiculous Kung Fu Kick Goal Against Valencia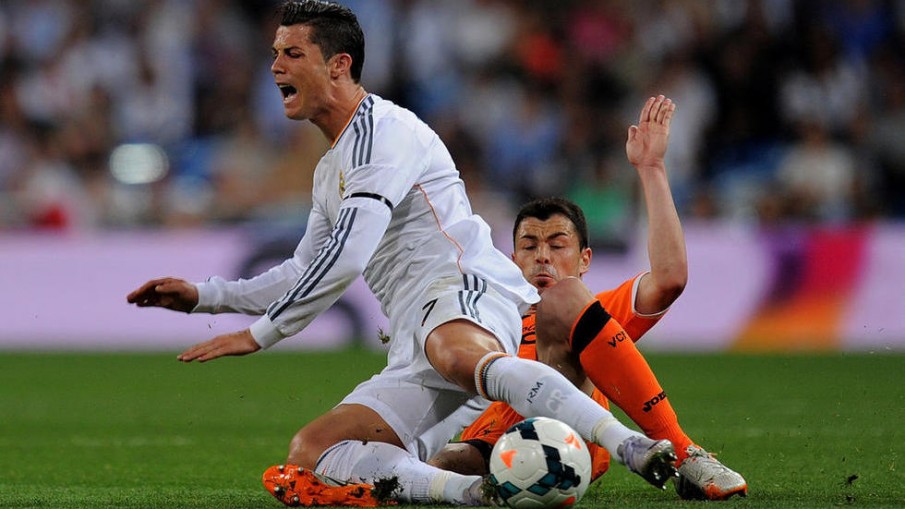 Goals don't come any cooler than this.
What's Messi to a backheel equaliser?
Tense Sunday night in Madrid, 93rd minute of the game, Valencia leading 1-2 at the Bernabéu, the La Liga title on the line. Who cooks up a goal with his backheel, Shaolin Soccer style?
And again.