These Are The World's Fastest Police Cars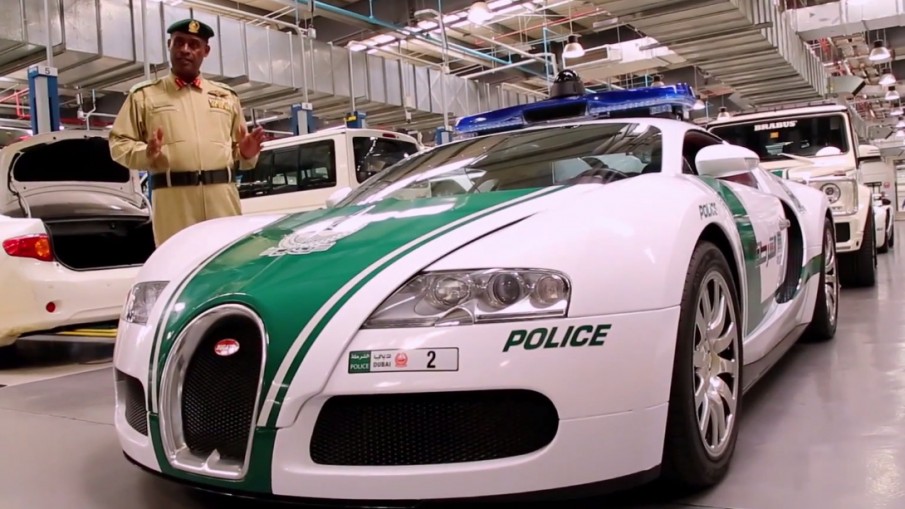 The real life 'Fast & Furious'.
Home to the world's first 7 star hotel, the tallest man-made sturcture in the world and some of the biggest malls on the planet, Dubai is a city of records. But did you know that the global capital of ostentation is home to the world's fastest police cars?
The Dubai police force boasts of a "super fleet" of high-end sports cars including a McLaren, an Aston Martin One-77, a Lamborghini, a Mercedes-Benz SLS, an Audi R8, a Ford Mustang and the latest addition to the family, a $1.6 million Bugatti Veyron (pictured above) that accelerates from 0-97 kmh in a very brief 2.5 seconds. As tantalizing as the thought is, these cars are not used to fight crime. Rather, they are used as "tools to market Dubai police service." In other words, the cars are shown off around the city to connect with residents and generate good PR for the force. Cool move, but we'd really love to see one of these speed monsters in hot pursuit of criminals through the streets of Dubai.