This Is The Deepest Swimming Pool In The World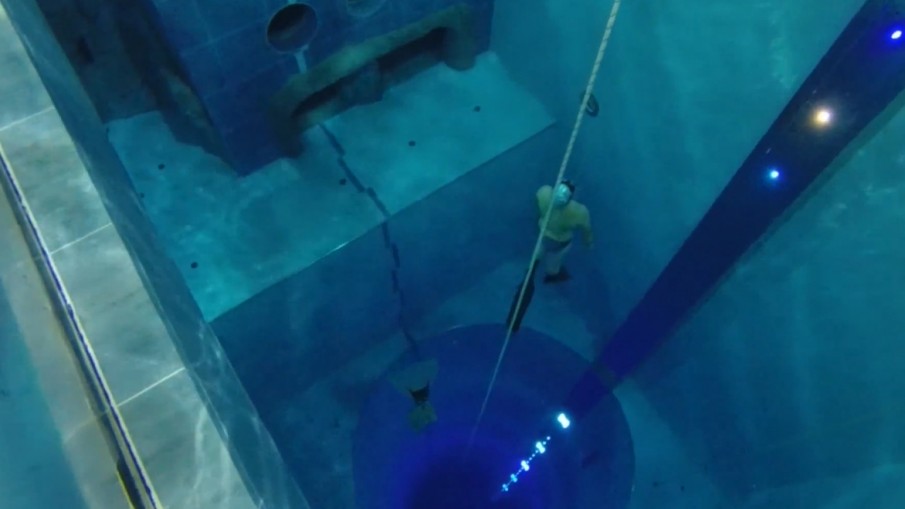 Everywhere is a deep end.
131 feet (40 meters) deep, Y-40 is more engineering feat than swimming pool. Located within the Hotel Terme Millepini in the Italian town of Montegrotto Terme, the pool contains 4.3 million liters of spa water kept within a temperature range of 32°C t0 34°C. The name 'Y-40' comes from 'Y-axis' (the vertical axis of a two-dimensional Cartesian coordinate system) and the record-setting depth of the pool (in meters). Watch divers explore the seemingly endless pool in the video below.