This Week In Epic Trailers: A Gritty Second Look At 'Sin City: A Dame To Kill For'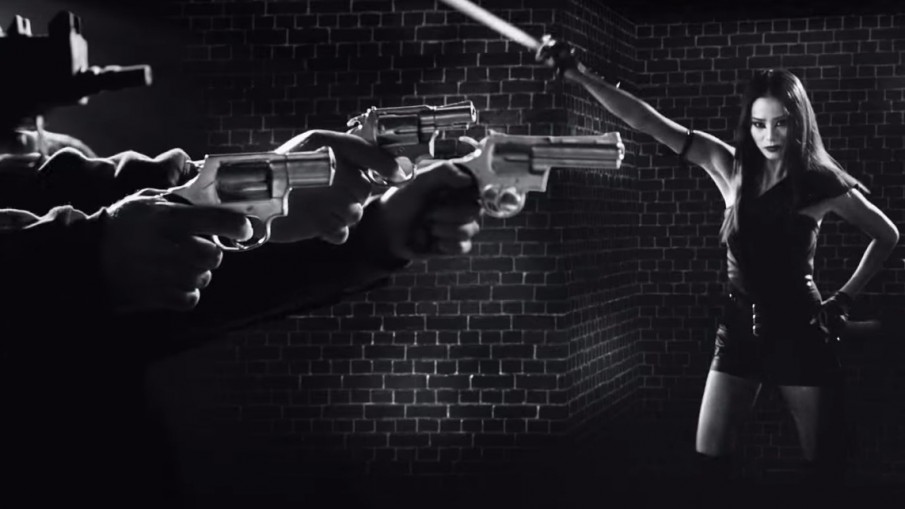 This is one of those trailers you playback several times.
The second trailer for Sin City: A Dame to Kill For, the forthcoming sequel to 2005's Sin City, is a blistering sixty-second  trip across the movie's gritty landscape. The fast-paced plot—an interweaving of four stories featuring the city's fascinating (and often violent) characters—comes to life in the neo-noir style of the first film, every scene in black and white with sporadic touches of colour. Due August 22, the Robert Rodriguez and Frank Miller crime thriller stars an ensemble cast including Jessica Alba, Mickey Rourke, Bruce Willis, Eva Green, Josh Brolin, Joseph Gordon-Levitt,  Ray Liotta, Lady Gaga and Jeremy Piven.