This Week In Epic Trailers: Adolf Hitler Rides A Dinosaur In 'Iron Sky 2'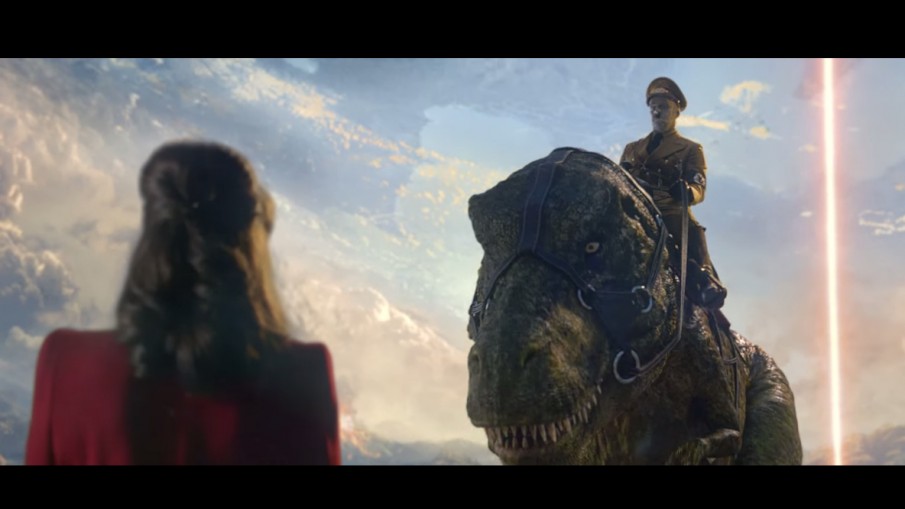 We won't be surprised if you've never heard of Iron Sky. The 2012 oddball sci-fi action movie pivoted on a tall tale about a Nazi military base on the moon was a very long shot, but one that garnered enough attention to become a cult hit. Still in the works, Iron Sky: The Coming Race is a bold move to take the first film's weirdness to a whole new level with German evil incarnate Adolf Hitler, dinosaurs and a shape-shifting reptilian who is also the President of the United States. Who wouldn't want to see all that?
Funds to make Iron Sky: The Coming Race a reality are currently being raised on crowdfunding site Indiegogo, with the project still over $400,000 shy of its $500,000 goal with forty days to go.