Three Times Is A Pattern: Luis Suárez Bites Again, Faces Two-Year Suspension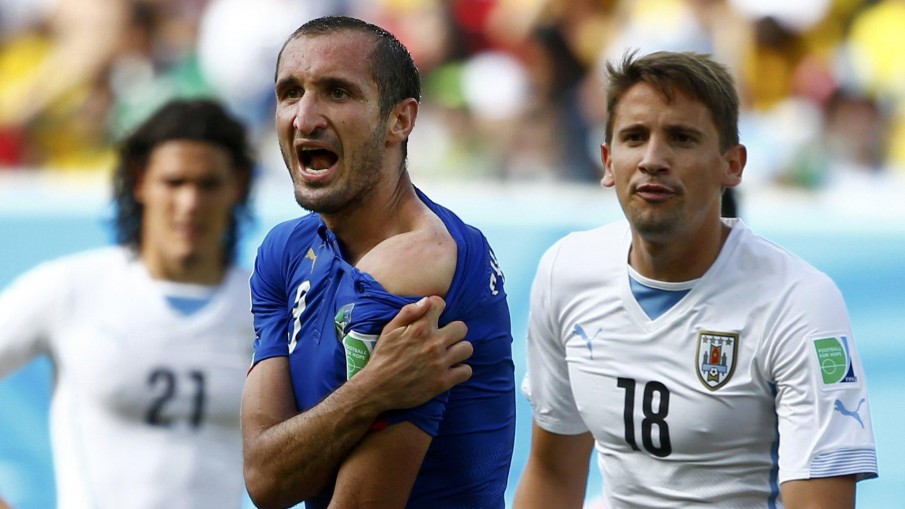 The beast strikes in Brazil.
2010 in Holland, 2013 in England and yesterday at the ongoing World Cup in Brazil, Uruguay and Liverpool striker Luis Suárez's apparent taste for the flesh of his opponents has led him to bite them again and again (and again). With the referee and his assistants looking in other directions rather conveniently, the man once referred to as the 'Cannibal of Ajax' by Dutch newspaper De Telegraaf sank his teeth into Italian defender Giorgio Chiellini's left shoulder during Uruguay's final Group D game against Italy at the Estádio das Dunas, Natal.
While Chiellini's attempts to elicit action from match referee Marco Rodriguez after the fact yielded nothing, FIFA has supposedly completed investigations into the matter and begun disciplinary proceedings that may see Suárez banned from participating in twenty-four international matches and suspended from international football  for two whole years. With the damning video and photographic evidence making the rounds online, it's hard to see him getting off lightly.