Weekend Action: Arsenal In Ruins, Rooney's Wonder Goal, El Clasico Drama, More…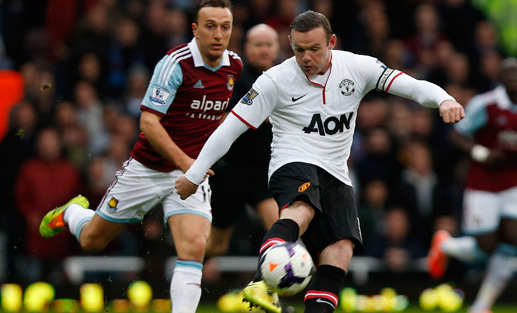 To say that last weekend was a wild one in football would be a terrible understatement.
To say that last weekend was a wild one in football would be a terrible understatement. Beginning with Chelsea FC's 6-0 mauling of Arsenal (on the ocassion of Arsène Wenger's 1000th game in charge of the Gunners) and reaching fever pitch during yesterday's tense, tense face-off between Cristiano Ronaldo and Lionel Messi, sorry, Real Madrid and Barcelona FC, there was enough football drama for two World Cups. Let's relive the finest moments, shall we?
1. Wenger Goes To Stamford Bridge
There was no honouring Arsène Wenger on Saturday, March 22, the day that marked his 1000th match as Arsenal manager. For José Mourinho, his opposite number at Chelsea, it was business as usual. A 2-0 scoreline in favour of the merciless hosts after just 10 minutes of play was proof enough that Wenger would get no respect on the day.
And then things went further south for Arsenal in spectacularly bizarre fashion when England international Alex Oxlade-Chamberlain handled a goal-bound Eden Hazard shot in the area. It was a red card offence for sure, but TV audiences across the world were shocked when referee Andre Marriner flashed the card at left-back Kieran Gibbs, an innocent bystander, instead. What followed was a total falling apart of the Arsenal squad. Final score: 6-0.
2. Rooney's £300,000 Wonder Goal
In the absence of his injury-hobbled strike partner Robin van Persie, the spotlight was on Wayne Rooney as Manchester United played away at West Ham. And Rooney shone like a million stars, his brighest moment perhaps being a phenomenal goal scored from the half-way line. The icing on the cake? David Beckham, England's all-time king of long-range shots, was watching in amazement from the stands.
And again, in GIF glory.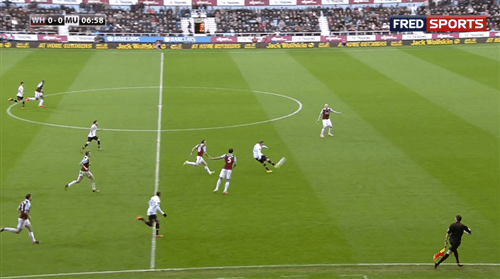 3. Orlando Engelaar Pulls A Wayne Rooney
And over 15,000 kilometers away from Upton Park, former Dutch international Orlando Engelaar scored a no less remarkable version of Rooney's goal for his Melbourne Hearts side against the Central Coast Mariners in an A-League fixture. The stuff of dreams.
4. The Mother Of All El Clasicos
War took on a whole new meaning in Spain on Sunday as Real Madrid and Barcelona squared off at the Bernabéu in what is traditionally the most glamorous, most anticipated game of the La Liga calendar. On a night that saw seven yellow cards, one red card, three penalties and a Leo Messi hat-trick, no one can accuse either team of not bringing the drama. Epic.