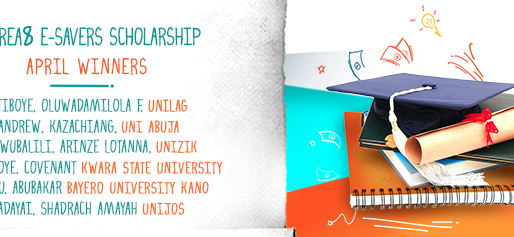 Whoop! Here Are The April Winners Of The GTCrea8 Scholarship
Details
Here are the winners of the GTCrea8 e-Savers scholarship for the April, 2017.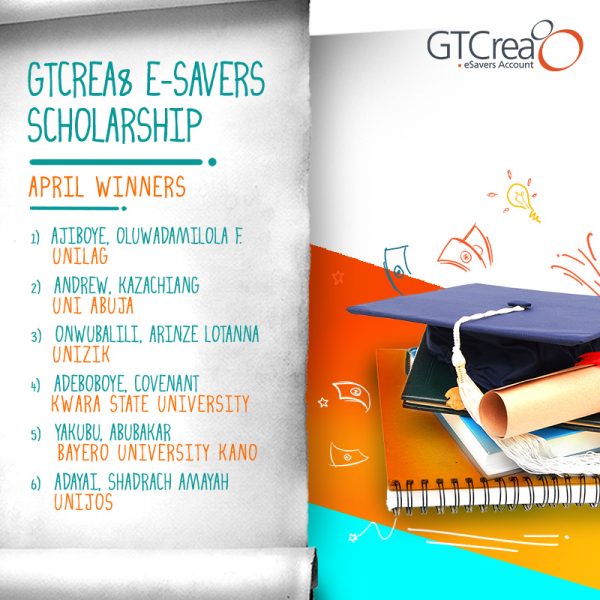 Stay tuned to all our social media platforms for the winners of the next following months, it might just be you.
Terms
1. You must have a GTCrea8 eSavers account. If you don't, open one right now here.
2.Maintain an average balance of ₦5,000 in your GTCrea8 e-Savers account each month. Or download the GTBank Mobile Banking app for iOS, Android or Windows Phone. Or use Internet Banking, Mobile Banking or a POS for at least three transactions every month.
How to use this offer
If you're currently a student of any tertiary institution in Nigeria and you run a GTCrea8 eSavers account, you could win a ₦150,000 scholarship in April. How do you win? It's pretty straightforward, just read the terms below carefully.